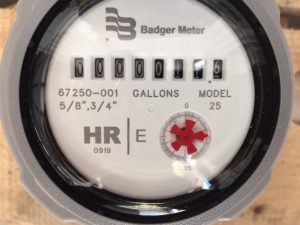 Check the Pressure Relief Valve on the hot water tank.
Sometimes these valves are plumbed directly into a drain and may be leaking without your knowledge. If you can't remove the drain pipe to check for a leak listen for a hissing sound, it may be leaking.
Check the toilet for leaks by removing the top off the tank and listening very closely.
If you hear any hissing at all, try to locate where it is coming from. If you locate the area where the leak is coming from, assess it and determine if you can fix it. If you can't, then call a plumber.
Use your water meter to check for leaks
Make sure no water is being used inside or outside of your house.
Locate your water meter and check the leak indicator dial to see if it is moving.
Or, you can also take a meter reading and wait 1 or 2 hours and take another reading (make sure no water is used during this time.)
Mailing Address:
Warren County Utility District
P.O. Box 192
McMinnville, TN 37111
Monday to Friday
7:30 AM to 4:30 PM
Closed on the following days in observance of the Holiday:
New Years Eve, New Years Day, Good Friday, Memorial Day, Independence Day, Labor Day, Thursday and Friday Thanksgiving, Christmas Eve, Christmas Day